With 25 years of experience in the title insurance industry, Jason Beal brings extensive management experience in all areas of the title services arena, including the creation and management of a production operation that supports a full range of title services to clients in Vero Beach, Florida, statewide and on a national level. Jason is trained as both a residential and commercial title examiner, and is experienced as a residential and commercial closer. While being licensed as a Florida title insurance agent, he also holds a real estate sales associate license and was certified as a Project Management Professional by the Project Management Institute.
As an attorney, Kelli Beal brings 20 years of experience practicing in the areas of real estate and corporate law. She has negotiated and closed hundreds of complex residential and commercial real estate transactions. Kelli also has extensive experience in the areas of foreclosure, property insurance and real estate related mediations.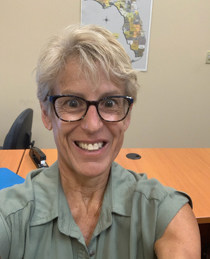 Rosemary has 41 years of experience in the real estate industry, ranging from various positions in the title, banking and legal industries. Most of her career she served as a real estate paralegal for two different law firms. Rosemary has been with Atlantic Coastal since 2015, and plays an integral role in the management of all aspects of the closing process. She is an excellent communicator, and is always on "top" of her game.