Atlantic Coastal was originally formed in 1981 in Vero Beach, FL, and is a full-service title company that services the Vero Beach market and all of Florida. Atlantic Coastal it currently owned and operated by Jason and Kelli Beal.

With 25 years of experience in the title insurance industry, Jason Beal brings extensive management experience in all areas of the title services arena, including the creation and management of a production operation that supports a full range of title services to clients in Vero Beach, Florida, statewide and on a national level. Jason is trained as both a residential and commercial title examiner, and is experienced as a residential and commercial closer. While being licensed as a Florida title insurance agent, he also holds a real estate sales associate license and was certified as a Project Management Professional by the Project Management Institute.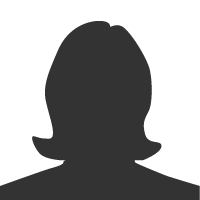 As an attorney, Kelli Beal brings 20 years of experience practicing in the areas of real estate and corporate law. She has negotiated and closed hundreds of complex residential and commercial real estate transactions. Kelli also has extensive experience in the areas of foreclosure, property insurance and real estate related mediations.
Our Service and the Distinctive Difference
Very few modern-day title agencies can be considered "full-service" title companies. Atlantic Coastal has the staff and experience to not only provide escrow and settlement services, but also the ability to routinely provide title search and examination services to title insurance underwriters, corporate agents, law firms, governmental agencies, engineering firms, lending institutions, and the general public. Conducting business with a title company that understands all facets of the title insurance industry, and not just closing issues, is a great asset to you and your clients.
Our Vision is to be consistently solid and reliable, to maintain superior service as our cornerstone, and to be the most trusted provider of title services in our industry. We believe we have the professionalism, integrity, leadership, and proven experience to be a great representative to the real estate community and to the general public. We strive to maintain a business model that is ethical, efficient, friendly, and productive—a formula that ensures an effective and rewarding experience.