Atlantic Coastal is a full-service title insurance agency in Vero Beach, Florida, owned and operated by the husband and wife team of Jason and Kelli Beal.

With over 20 years of experience in the title insurance industry, Jason Beal brings extensive management experience in all areas of the title services arena, including the creation and management of a production operation that supports a full range of title services to clients in Vero Beach, Florida, statewide and on a national level. Jason is trained as both a residential and commercial title examiner, and is experienced as a residential and commercial transactional closer. While being licensed as a Florida title insurance agent, he is also certified as a Project Management Professional by the Project Management Institute.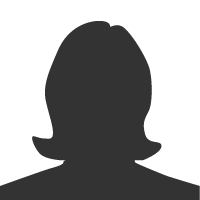 As an attorney, Kelli Beal brings over 16 years experience practicing in the areas of real estate and corporate law. She has negotiated and closed hundreds of complex residential and commercial real estate transactions. Kelli also has extensive experience in the areas of foreclosure, property insurance and real estate related mediations.
Our Service and the Distinctive Difference
All title research and examinations are conducted in house by Atlantic Coastal staff in Vero Beach. This process allows for faster turn-around on the issuance of title products and returns immediate answers when questions or issues arise. Many underestimate the value of having experienced underwriters on staff at their disposal. Less than 10% of title agents have the experience and knowledge to underwrite their own files. Conducting business with a title company that understands all facets of the title insurance industry, and not just closing issues, is a great asset to you and your clients. Thanks to our company owned title plant and other resources, our title research capabilities extend from Vero Beach to all Florida counties. Our closing services are flexible to meet your needs. We will close at any place, and at any time. In addition to our local staff located in Vero Beach, Atlantic Coastal has a reliable network of closing/signing agents that cover all of Florida's 67 counties, available 7 days a week if needed.
Our Vision is to be consistently solid and reliable, to maintain superior service as our cornerstone, and to be the most trusted provider of title services in our industry. We believe we have the professionalism, integrity, leadership, and proven experience to be a great representative to the real estate community and to the general public. We strive to maintain a business model that is ethical, efficient, friendly, and productive—a formula that ensures an effective and rewarding experience.